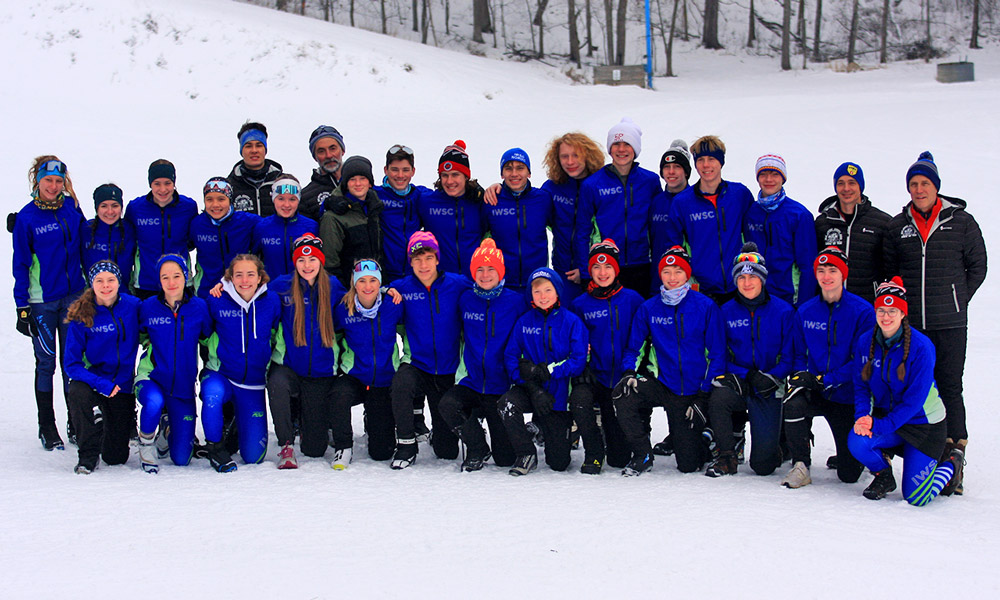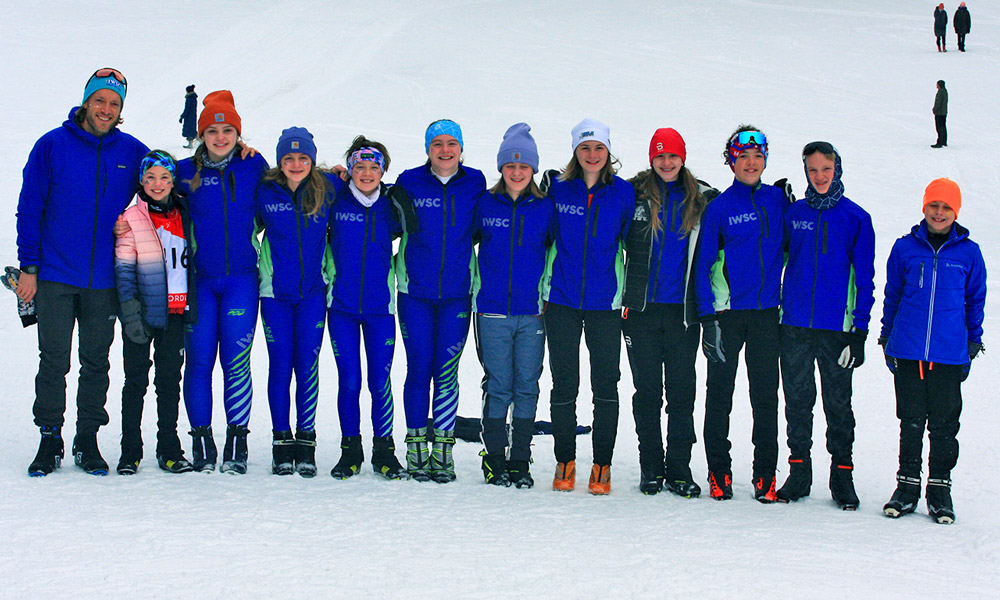 About
Nordic skiing in Iola has a history that goes back to 1910 when the first ski jumping competition was held there. The present day site of the Iola Winter Sports Club (IWSC) was established in 1959. Today there are 11 miles of cross country ski trails with 4 miles of lit trails, making it the largest lit trail network in the lower 48 states. The IWSC has ski jumps ranging from 5 to 60 meters and hosts jumping and Nordic Combined competitions. The IWSC Ski Team is now in its 21st year. The IWSC Ski Team is a club organization that draws skiers from five local school districts some of which offer Nordic Skiing as a club level varsity sport.
Coaches at Iola are highly qualified dedicated volunteers. Skiers from 5th grade through high school are eligible. A broad range of ability levels is accommodated and welcomed. Team members receive uniforms have access to an inventory of ski equipment and are trained in ski preparation. Practices are held under the lights three nights a week. Our race schedule has opportunities for skiers who desire a high level of competition as well as citizen races that are more recreational in nature. Coaches and athletes sometimes race at different venues on the same weekend as a means to meet the individual goals and objectives of our skiers. The IWSC also offers a Youth Ski League that focuses on younger skiers.
The IWSC promotes skiing as a way of life and activity that connects the athlete to the land in a way that few other sports do. The IWSC program strives to foster the joy that skiing brings to life and to build ski racers while promoting team unity. Our team is a family.
Coaches
Jake Barnes
trim@wi-net.com
Kristin Barnes
kristinbbarnes@yahoo.com
Todd Williams
toddjen@charter.net
Rosters
Middle School Girls
Ivy Dickman
Lyla James
Violet Krenz
Adeline Linzmeier
Megan Yang

Middle School Boys
Sandor Cibaric
Cooper Erickson
Zach Hinchcliffe
Ben Hopp
Dash Kvatek
Oliver Peterson
Aiden Winn
Carson Wood

Coaches
Greg Pederson
Phil Mahoney
High School Girls
Meta Cibaric
Greta Dickman
Edith Franzen
Margaret Friese
Josie Kwasny
Anna Meilhan
Ella Miller
Jenn Omernik
Josie Reeve
Tara Thompson
Rae Willison

High School Boys
Cole Anderson
Ian Anderson
Huba Bodor-Gosztony
Eric Boettcher
Bode Erickson
Aloysius Franzen
Samuel Groeschl
Oliver Hylla
Odin Kubish
Logan Stout
Brett Strohbusch
Charlie Vader
Owen Williams

Coaches
Jake Barnes
Heath Erickson
Todd Williams